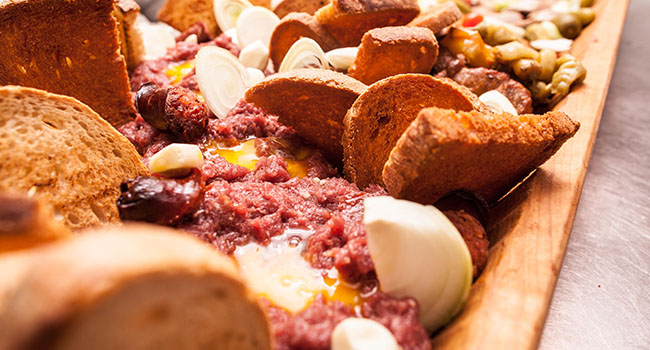 Try the wide range of enticing aromas and flavors from our offer…
From long experience we know that not only hotel guests will appreciate our catering services. Stylish dining facility of Fričovce Mansion offers a wide selection of dishes and drinks from domestic and international cuisine in a cozy surrounding with a pleasant atmosphere of Renaissance.
There is a restaurant (60 seats), bar & cafe (50 seats), hunter's lounge (15 seats), a music lounge (30 seats), terrace (36 seats) and wine cellar (60 seats) with Wi-Fi Internet! You can taste our delicious dishes in our main hall (150 seats) for larger events.
Check our Menu: