Experience the wedding of your dreams in the Fričovce Mansion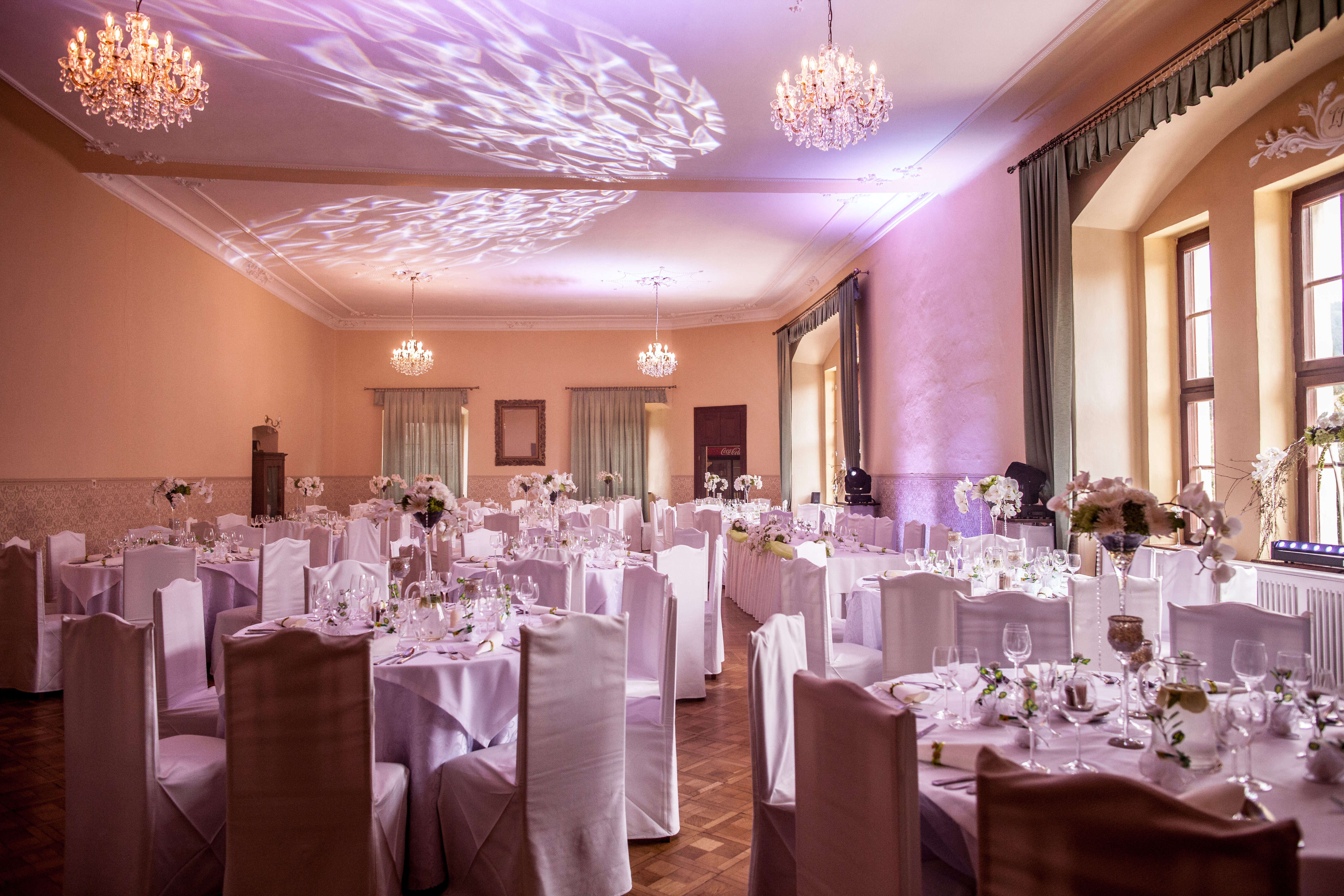 Weddings at Mansion
Find all you need for your best day under one roof.: pleasant atmosphere, music and delicious cuisine. You can even get married in the chapel of St. Bartholomew, which is located next to Park Manor Fričovce.
Beautiful lounge with views towards the park can hold up to one hundred and fifty guests. For smaller events, hunter's lounge (15 seats) and a music lounge (30 seats) is an ideal place for a feast or celebration. In summer you can enjoy a refreshing cocktail with your guests on the terrace (36 seats).
The touch of exclusivity continues at apartments on the top floor of mansion. With the antique furniture, are an ideal place for luxurious relaxation. Do not forget that your guests can after a long feast find a rest at "Kuria" (33 beds).
Our dedicated team of Fričovce mansion will help you with planning of every aspect of your wedding.